Addiction Treatment Center in Southern California
A Mental Health, Alcohol and Drug Rehab in Orange County, CA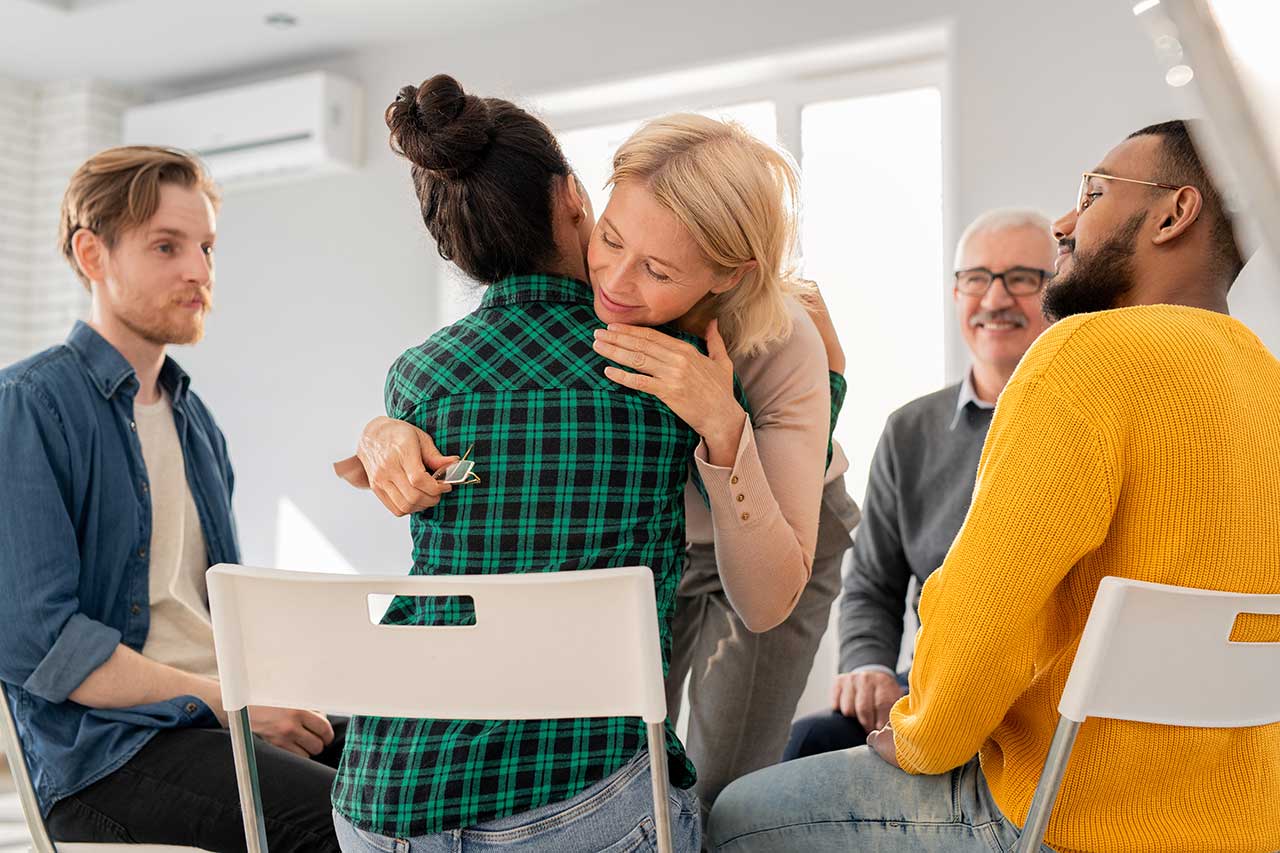 About us
Cornerstone of Southern California is Dedicated to Providing The Highest Level of Care
Cornerstone of Southern California offers affordable mental health and addiction treatment with an enriching rehab experience that aims to heal your entire person. Our medical professionals provide evidence-based approaches adapted for you personally, so we can help restore the best version of yourself at every stage in life's journey.
Our setting provides a calm reflection space while also being inspiring throughout one's journey toward permanent recovery — Launch new beginnings today by calling us about our private paradise located in the heart of Southern California.

Trusted Mental Health &
Addiction Treatment Center in California
We can help you begin your recovery journey
Our Mission

From detox, to primary rehabilitation, our extended care program and outpatient treatment, we are able to care for our clients until they feel they have all the necessary foundations to fully heal their minds, bodies and spirits.
Our Vision

Rehabilitation should be an enriching experience that fosters personal growth and self-discovery. The process of recovery teaches you new skills to live a joyous, healthy life with clarity about your future goals in mind.
Our Goals

You're not just a patient at our center, you become part of the family. We work hard to ensure that your aftercare plan is personalized. You can also join us as an alumnus - we'd love nothing more than having you continue your journey with us.
Our Team

Much of our staff is made up of people just like yourself who have been in recovery themselves. We're committed not just as professionals but also friends who want the best possible outcome on your journey towards wellness.

Testimonials
Our former clients say it best...
If you're here, you know it's not too late to change. Whether you're visiting our website for yourself or on behalf of a loved one, know that it is possible to escape the control of drugs and alcohol with expert addiction treatment, time, and commitment. You have reached one of the top drug and alcohol rehab centers in Orange County. Helping individuals in Southern California break free of the cycle of addiction is our mission and highest priority. Read on to learn more about what we do, how we do it, and most importantly, how we can help you reclaim your life.
Our History
One of the longest-running mental health and addiction treatment centers in Orange County, Santa Ana
Cornerstone of Southern California has been providing high-quality care for individuals suffering from mental health issues substance use disorders and addiction since 1984. For over 37 years, the company's expert staff at all levels of our organization have worked hard to provide compassionate patient management with a focus on individualized needs - Cornerstone was founded in 1984 by the current medical director Michael Stone, MD, who is also a Clinical Professor u0026amp; Addiction Specialist - With him guiding us through each day, we can ensure quality services that will meet your every expectation.
About Our Founder
Founder Michael Stone, MD, and our dedicated and caring staff have been helping addicts and their families since 1969. In 1984, he founded Cornerstone of Southern California, which currently has drug and alcohol treatment facilities in Orange County, Santa Ana, and Tustin, CA. In addition to licensed/certified alcohol and drug counseling staff, many members of our support staff are in recovery and have credentials of the heart. We have been providing affordable counseling and ethical care since 1984.
Addiction in Orange County, CA
Southern California may not have the same reputation for drug or alcohol abuse that is shared by many other hard-hit states across the country, but that doesn't mean we don't struggle with addiction. In fact, we may struggle more silently.
A report published by the California Health Care Foundation in 2018 found that no less than 6% of Californians' drinking can be clearly classified as alcoholism, while around 3% of our citizens' illegal drug use has veered into a full-fledged addiction.
When combined, the evidence predicts that nearly one in ten people in our community struggle with a substance use disorder and need admittance into a drug and alcohol rehab facility.
Drug and Alcohol Rehabs in California
Whether you're visiting our website for yourself or on behalf of a loved one, know that it is possible to escape the control of drugs and alcohol with expert addiction treatment.
We offer residential rehab centers in Southern California which specialize specifically on breaking free from cycles associated with substance abuse disorders such as 12 step programs like Alcoholics Anonymous (AA).
Our team has helped countless individuals regain their lives by providing them with an environment where they feel safe again; we can help yours too!
Area we support: Mission Viejo, Long Beach, Anaheim, Costa Mesa, Newport Beach, Irvine and other cities in Orange County.
Licensed and Certified
by the State of California Department of Healthcare Services